Custom Boxes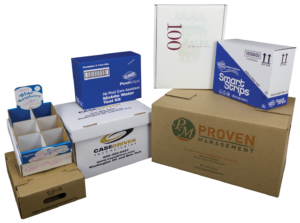 Currently, all orders must be reviewed by Willard Packaging Co. before are they are processed and fulfilled.
Submitting this cart will begin the order review and fulfillment process.
First, the items in your cart are submitted to Willard as a Request for Quote.
Willard will reply to you with a pricing Quote.
You may choose to accept or reject the entire Quote, or accept just the particular items of the Quote that satisfy your needs. Willard will then process the accepted Quote (or portions of) as an Order.